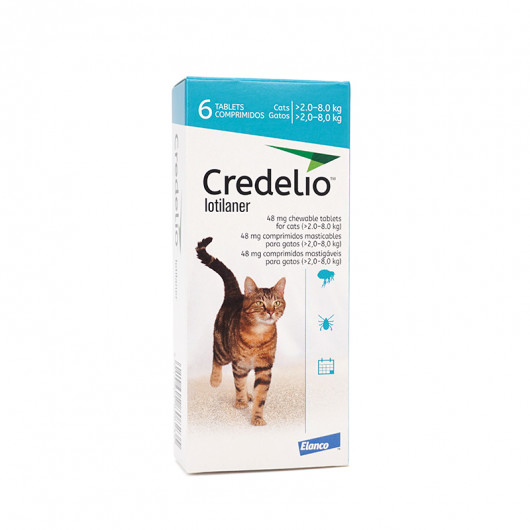 Credelio 48 gatos (2-8 kg) 6 tab
External antiparasitic indicated for the treatment of flea and tick infestations in cats. The veterinary medicinal product can be used as part of a treatment strategy for the control of flea allergy dermatitis ("flea allergy dermatitis", FAD).
Active principles:

Lotilaner

Target species:

Cats

Laboratory:

Elanco Gmbh

Prescription:

You need a prescription
Data sheet
Pharmaceutical form

Chewable tablet

Administration routes

Orally

Dose *

1 comprimido / gato 2-8 kg

Contraindications

Do not use in case of hypersensitivity to the active substance / s or any excipient.
* Doses taken from official sources
Veterinarian prescripcion it's needed
Any doubts?
Contactanos por teléfono, WhatsApp o email