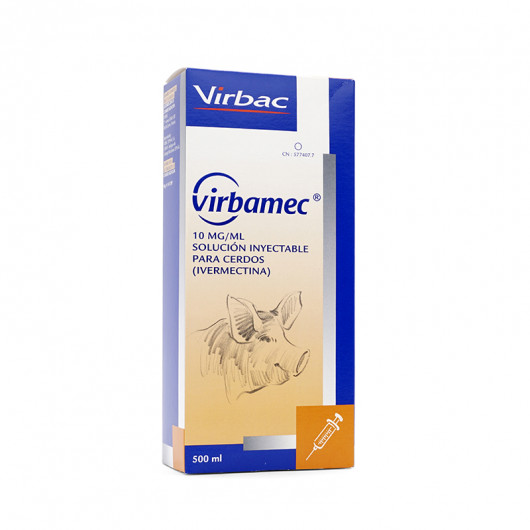 Virbamec porci 500 ml.inj.
Dewormer indicated for the treatment of porcine parasitic infections sensitive to ivermectin: gastrointestinal roundworms (Ascaris suum and Hyostrongylus rubidus, among others), lungworms (Metastrongylus spp.), Lice (Haematopinus suis) and Mites (Sarcoptes scabiei).
Active principles:

Ivermectin

Target species:

Porcine

Laboratory:

Virbac

Prescription:

You need a prescription
Data sheet
Pharmaceutical form

Injectable solution

Administration routes

Subcutaneous via

Dose *

1.50 ml / 50 kg p.v.

Withdrawal period

Meat: 35 Days

Contraindications

Do not use in case of hypersensitivity to the active substance / s or any excipient.
First quarter of gestation
Via intramuscular
Intravenously
* Doses taken from official sources
Veterinarian prescripcion it's needed
Any doubts?
Contactanos por teléfono, WhatsApp o email